I've been riding skateboards since I was about 7-8 years old, nearly 20 years. My skateboards have always had a kick-tail & I feel naked & scared when I ride a board these days that doesn't have a kicktail. Every little crack or pebble looks 20x larger without a kick tail under foot that enables you to pop up the front wheels.
Not that long the trend in the longboard market was to make flat decks without any kick-tails, I suppose you don't really need one if you are flying down a hill in a tuck position trying to be the fastest to the bottom. Fortunately, this "no-kick-tail" trend is slowly fading away as more & more "freeride-style" longboards are being released with kicks & micro kicks.
WHAT IS A KICKTAIL?
It's when the end of the deck is curved up
As illustrated above, you can also have a nose kick which is great for "Nollie-Tricks"
SO WHAT DOES A KICKTAIL DO?
Lift nose to drop down kerbs & Lifting the nose for tricks or to pop-over cracks and bumps…
Kicking the deck up into your hand
kicking anything on the deck into your hand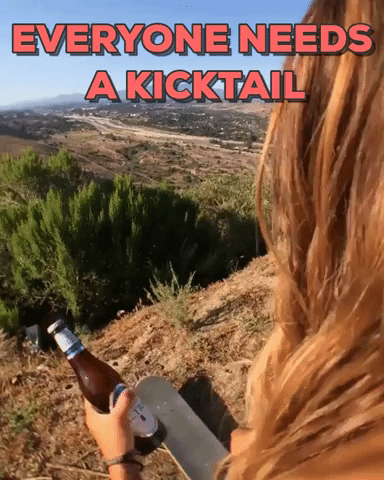 In this video below, I demonstrate my favourite reason for having a kick tail on an electric skateboard
MANEUVERABILITY